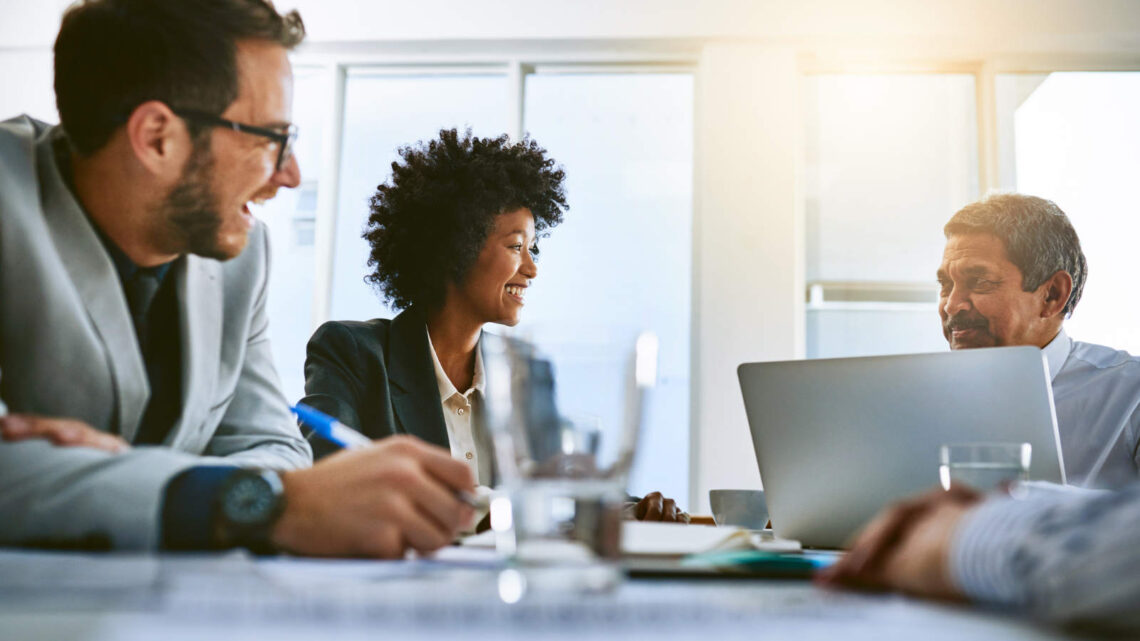 "Hiring is a cinch right now," said no one lately.
Nearly every thriving business is having a hard time finding the new employees they desperately need and keeping the ones they already have. Regardless of the reasons, you can do things right now to attract and retain employees in this challenging labor market. Think of this as phase two of our article on building a people-first culture.

Shape How Candidates See Your Company
People want to work for brands they believe in and companies they view as good employers. Candidates will talk to former employees and look at your website, social channels, and Glassdoor reviews. A ding or void in these areas can negatively influence candidates and hamper your recruitment efforts. Objectively put yourself in their shoes to see and hear the messages they are getting so you can address the challenges and promote the positives. Just as you invest in building your consumer brand, purposely shape your employment brand. For instance:
Is the fabric of your company (culture, purpose, personality) communicated clearly on your website and social channels?
Will the types of candidates you seek be attracted by the way you talk about your products, services and clients, and how the media talks about your company?
Have you included meaningful messages on your careers page, etc.?
Has your company won awards that illustrate your employment brand, like being honored as a best place to work?
Show Candidates How Your Opportunity is Different
Extend your employment brand into the way you reach out to candidates by communicating company culture, core values, mission and vision. Show people why they want to leave their current job to work for you by making meaningful, honest connections. Once interviewing, use behavioral-based interview questions to get to know how a candidate would act in situations they are likely to encounter in the role to see if they will bring the cultural contribution you seek.

Hire For Culture and Potential, Not Just Skill
While leadership plays a big role in shaping culture, culture is ultimately created from the inside out. It takes on a life of its own based on your employees. Your next hire will either add to the culture you are fostering, or detract from it. Consider how your job requirements, job description, interview process and where you search can support hiring employees who are likely to create a positive, people-first culture. This is not to say you are looking for "cultural fit", which has the potential to form a homogeneous team, but "cultural contribution," which enables you to add diverse perspectives to your team.
Hire people who align with your company values and have the potential to succeed in their role. If someone has the soft skills needed, like being organized, an excellent communicator and eager to learn, consider training them in the hard skills, like a specific software. It is often easier to train hard skills than soft skills. Since people want to learn and gain valuable experience, rather than make lateral moves, this potential for career development is attractive to candidates. Hiring employees who have been there, done that can lead to a stagnant workforce.

Align Culture with Business Model, Financial Structure and Comp Offering
Your business model and financial structure tell a story about what matters most to your company. If your company is committed to a people-first culture, then consider what business structures need to be in place to support this. For instance, our hourly recruiting model (as opposed to commission-based) says that we prioritize collaboration, quality of work, and company culture over profits. Thus, we are more likely to attract employees who share this same philosophy.
Of course, everyone is working for money, but what else is important to candidates? Rethink your pay and benefits package to show you care by:
Conducting a compensation analysis to ensure you're offering is inline with the market.
Reviewing your benefits structure with an eye for supporting people's physical, mental and financial well-being.
Acknowledging the whole person by adding flex time and creative leave options.


Make Your Recruiting Process Straightforward, Transparent and Inclusive
Employers that have an unnecessarily arduous interview process, keep candidates in the dark, or take too long to make hiring decisions will lose their best candidates. Remember, this is a two-way street: you're interviewing people as employees and they're vetting you as an employer.
Be upfront about your timeline and what to expect.
Communicate throughout the process to keep people interested. If you're taking longer than expected, let the candidate know and give them a time frame. If a candidate is no longer in the running, let them know so they can move on. They will appreciate this!
Let top candidates get to know the team they will be working with, not just leadership.
Promote a culture of transparency where employees feel comfortable sharing the good, bad and neutral when a candidate asks what it's like to work for your company.
Show candidates they matter. It makes a strong impression when the CEO takes the time to connect with a candidate.

Use Onboarding to Reinforce Your New Employee's Choice and Increase Retention
Congratulations, you've made a great hire! The recruiting process is not done.
Send your new hire a welcome gift with a note to tell them how excited you are for them to start because they will be a great addition to your team.
Invite them to company functions, even before their start date, so they can meet more of their new colleagues.
Announce your new hire company-wide in advance of their start date. Share a little bit about their background, who they are as a person and how they will be adding to the team so people can welcome them personally.
Make Day One special. Place swag at their desk and send a welcome Slack message so others can chime in with a personal message.
Communicate the onboarding process, including quickly connecting them to the tools, training, people and direction they'll need to be set up for success.

Unprecedented times call for unprecedented action. Now is the time to rethink your recruiting. Creatively build your employment brand, develop ways to hire people who will positively contribute to a people-focused culture, make sure structures are attractive to the people you seek, and show candidates and new hires that they matter. This is an ever-evolving process. As times change, continue to revise with an open and curious mind.