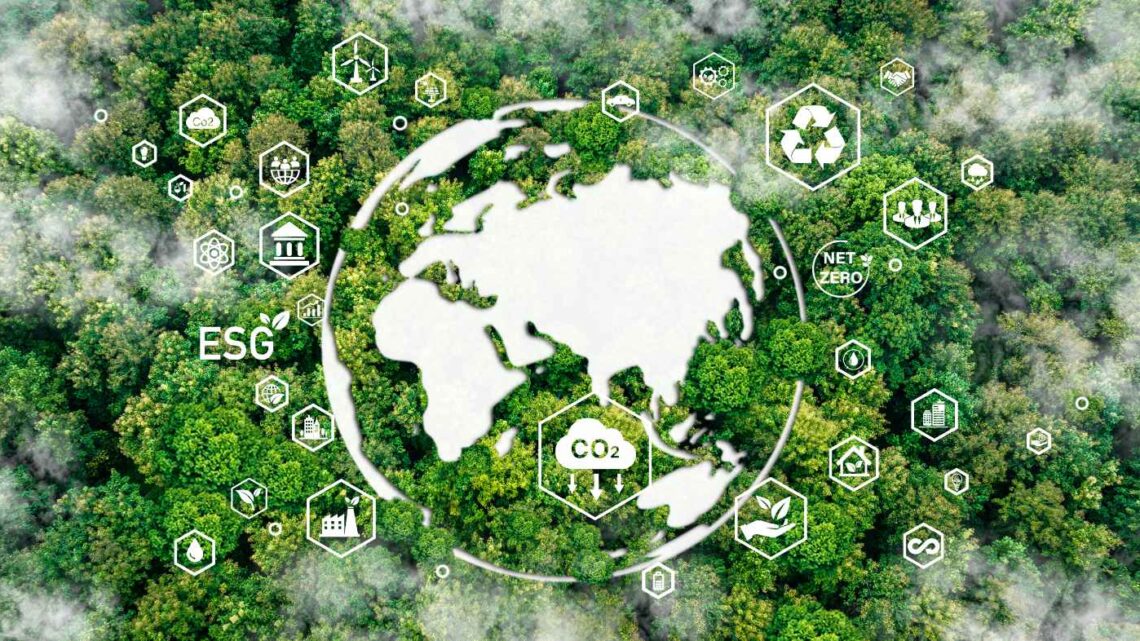 There's a Climate Role for Everyone
"Working on climate" used to be reserved for highly technical roles (think data or environmental scientists). But that's no longer the case. Today, companies of all kinds need skills across every function, within every industry. This is due not only to the global climate crisis, but also to changes in policy and public perception, which has led to unprecedented private and public investment in sustainability.
This new economic opportunity has meant a boom in new startups setting up their business and hiring across functions, while existing companies adopt more sustainable business practices, leading to new roles being created daily to implement new sustainability best practices.





Addressing the Green Skills Gap in Climate Work
According to LinkedIn's 2022 Global Green Skills Report, the green economy is growing so quickly, it is outstripping the supply of talent possessing green skills and creating a bottleneck. In order for climate work to progress, companies need employees who can apply the latest sustainability best practices to their everyday work – a cycle of innovation, creation, and deployment.
"Climate change will not be solved by one shiny new technology, but by the day-to-day work of improving things incrementally," says Jake Miles, an engineering manager with NextEra Mobility who is creating software to help fleet managers easily transition from diesel to electric vehicles. "Technology will get us there, but without great people dedicated to it, things will move too slowly. If this happens in your standard company, the business and people's jobs may be at stake, but if climate work fails, a planet crisis is at stake."


How Tech Professionals are Making the Transition into Climate Tech
Miles recently transitioned into working on climate tech. "I wanted to learn how a software developer with decades of experience could plug into climate work. I could be debugging something, but in the end, what does it matter? I want to know that my daily work is making a transformative change for the world."
"I want to know that my daily work is making a transformative change for the world."
To make his career change, Miles turned to Terra.do, a global platform for learning and working in climate with a bold mission – to get 100 million people worldwide working on climate solutions this decade. Their thesis is that 99% of people who will be working on climate in the next few years currently work elsewhere. To prepare the future talent pool that is needed, Terra.do offers a suite of tools to help candidates find their next role at a climate company and structured learning programs to teach the green skills professionals need to transition into climate work, through courses like:
"The 12-week course introduced me to a number of areas of the climate space I was not aware of, and the types of problems to solve and the scale at which they need to be solved. This helped me identify a number of areas I wanted to focus on, where I may apply my skills, and where those ideas aligned with the jobs available," says Miles. "When your team is working for something other than just profit and salary, it creates a different energy and work environment – one that is very supportive of each other. Taking this job has been an incredible move for me."
"The 12-week course introduced me to… the types of problems to solve and the scale at which they need to be solved."
But Terra.do doesn't solely focus on supporting technical professionals to make the transition into climate work. Blair Swedeen, a growth-focused business executive recently made a career transition by changing roles at his current employer, Meta. Following his passion and leveraging his skills, he transitioned into the role of Global Head of Net Zero and Sustainability. His previous position was Global Head of Partner Analytics, Strategy & Business Development.
"Terra.do's Climate Change Learning for Action course is so unique," says Swedeen. "It gave me a survey of the entire climate landscape so that I could plot my own climate journey and understand where I could make an impact with the transferable skills I've built in my career, like forming partnerships, building teams, and understanding product-market fit. The course also gave me a foundation that allowed me to have conversations with people in the ecosystem along the way."
As firm believers in doing meaningful work that you can be passionate about and proud of, we've worked with Terra.do to secure Creative Alignments' dedicated readers and partners a 20% discount on Terra.do's 12-week Learning for Action program. (Use code CA20%).


What is Climate Work Anyway?
Climate tech, also known as clean tech, operates in two primary areas: mitigating greenhouse gas emissions and aiding societal adaptation to climate change. Within these domains, there are further subdivisions, encompassing a range of specialized sub-categories that address distinct challenges seen in the graphic below.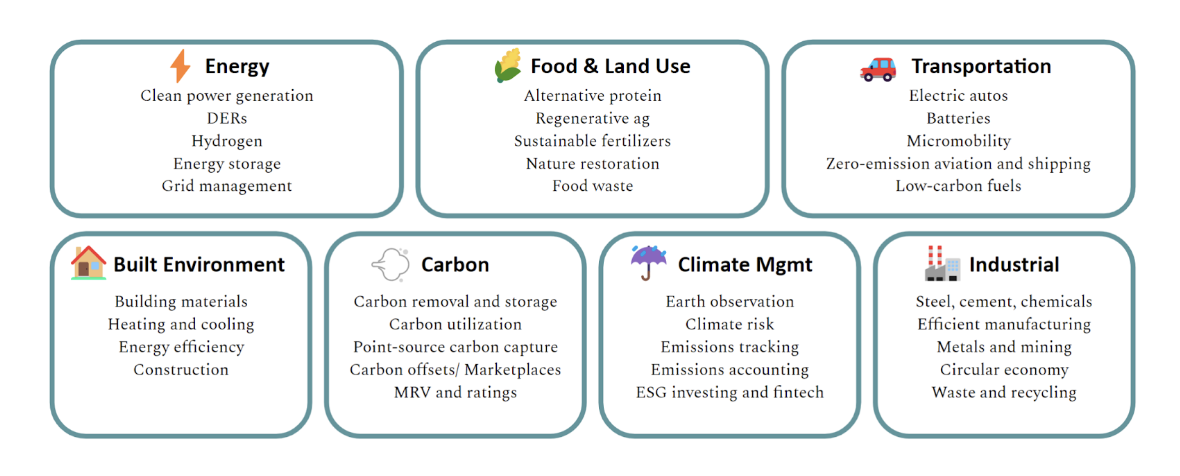 Whether your professional experience is in marketing or engineering, the fashion industry or the tech world, your skills are needed to solve the climate crisis. If you are interested in transitioning your career, Terra.do offers unique education programs for both companies and job seekers, a community of climate-focused professionals, and a job board.


About Creative Alignments
Creative Alignments is a B Corp-certified, Time-Based Recruiting® company that partners with companies, including those in the clean tech and other climate-forward sectors, that are using business as a force for good to help them build strong teams.