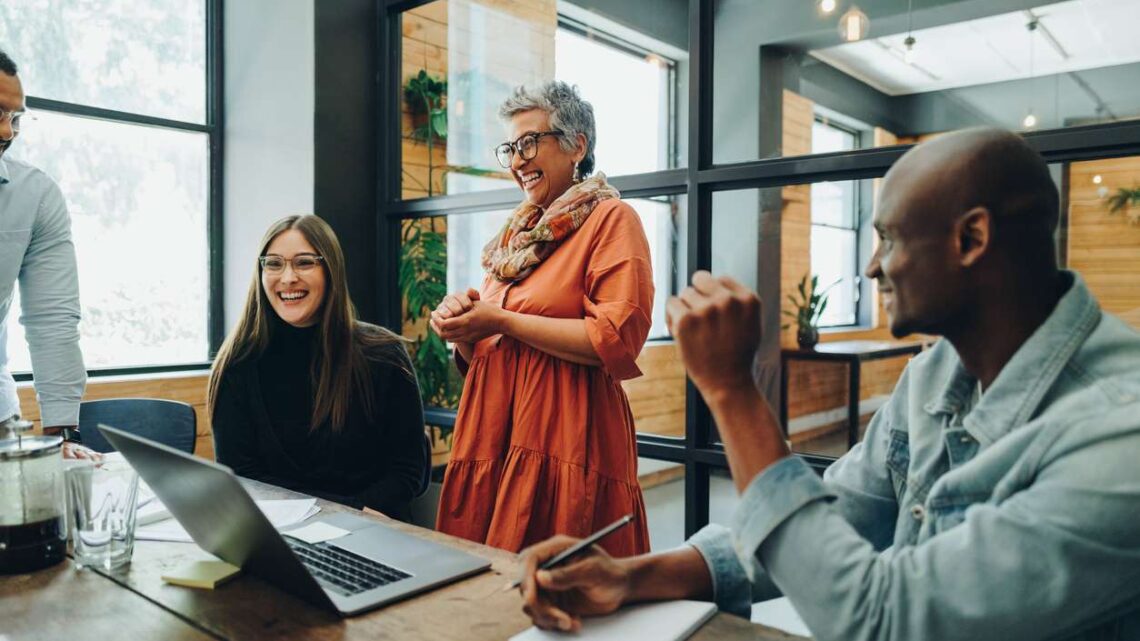 If you're hiring, you may have suddenly found yourself drowning in piles of resumes from primarily unqualified applicants. At the same time, finding and engaging with your top-tier candidates may be particularly challenging. Complicating an already confusing situation, our unpredictable economy may make it harder for you to commit to long-term plans. So how do you build a strong team right now that can help your business grow and thrive?


We aren't economists and we don't have a crystal ball, but we do have a front-row seat to what's happening in the talent pool right now and how employers and candidates are aligning successfully. This is an ideal time to be thoughtful and intentional about how and whom you hire, and how you engage and retain your best talent. To help you do this, here are some real-time insights and tips from Creative Alignments' recruiters, backed by more than a decade of hiring thousands of candidates for hundreds of companies.
Proactively search for ideal candidates and present them with your compelling opportunity.
An increasing number of layoffs have led to bigger applicant pools with fewer qualified candidates, while people who have steady jobs are opting for security and staying put. This means some of the best candidates may be less adventurous, and more likely to pass on riskier jobs with emerging brands, unless there is a clear upside to making the change.
Posting your job and praying the right candidate applies is not your best strategy because many of your most targeted, qualified candidates are not actively looking for jobs. However, they may be interested in your company if you tap them on the shoulder and present them with a compelling opportunity. Think about it from their perspective. What's in it for them? Do you offer a great culture, professional development that will catapult their career, interesting products to work within a growing industry, outstanding leadership to learn from, and an enticing total rewards package?
Know what is most valuable to candidates so you can evolve your offering to match.
Generational shifts are driving change in the workplace. Today, Millennials and Gen Zers make up a large segment of the workforce and will soon become the majority. Additionally, values and habits shifted during the pandemic. What is most important to workers now is very different than even 5 years ago. Employers successfully attracting top talent are evolving their mindset to change with the times. Here are the top five priorities we consistently hear from candidates:
Flexibility. While this used to be a nice differentiating benefit employers could offer, now it is just expected. The line between personal and professional life has blurred, and many candidates will not take a job unless it enables them to have autonomy over their work-life balance. Of course, employers are focused on productivity, so finding a balance, and being transparent and open to discussion is important.


Workplace trust, respect, and collaboration. These are core elements of a positive and productive workplace culture. Lean into leadership with your team, vs. the old style of leadership over your team. Your team wants to have a say in your business and to know their role in its success, which takes clarity and transparency. This starts during your recruiting process. Do you clearly communicate with candidates the hiring process timeline and what to expect? Are leaders and others on the team available for candidates to talk to so they can get a good sense of your culture and who they would be working with? Are all applicants getting a timely response, even if it is a thoughtful auto decline to let them know they were considered?


Work that offers a sense of purpose and a clear career path. This is where Millennials and Gen Z employees are really challenging the status quo and the old mindset that you can either make a living, or do something you love. They are more likely to choose work that does both, reflecting their personal values and addressing the intractable issues they are facing. This is not limited to just the work a company does. It extends to how the company is run, and what the culture is like. As the first generation to be majority non-white, Gen Z is the most racially diverse generation in history. Justice, equity, diversity and inclusion are of paramount importance to this generation and others.


Remote (or hybrid) work. The option of working from home used to be a great benefit employers could offer to attract employees, but, similar to flexibility, remote or hybrid work are just table stakes. While working in the office can sometimes add a layer of collaboration and social connection, people generally do not want to go back to the office five days a week. Being asked to is often a deal breaker.


Mental and physical well-being. As a company that believes happiness at work can make the world a better place, Creative Alignments posits that employers have a responsibility to nurture their employees' well-being. Beyond the obvious benefits, like good healthcare insurance and health stipends, creating a culture where people feel valued, heard, and fulfilled at work can make all the difference in your employee's lives. In our company, we know our work may be stressful, but we work hard to do away with unnecessary stress from things like outdated rules, or company politics.
Think creatively about what skills and work styles will thrive in this role, rather than sticking to traditional prerequisites.
One exception to people staying in steady jobs they already have, is people changing industries or professions altogether, or people ready for the next challenge in their career, like managers who could become directors at a smaller company. For employers, the lesson here is to be open to considering candidates who have the skills and proven track record needed to do the job, even if they do not have direct industry experience or the specific educational background traditionally sought. This is different from being open to "job hoppers" who have a track record of short stints in many jobs. Dig deeper into employment gaps or changes to understand what is behind them. You may be pleasantly surprised.
Be transparent about compensation.
Several states have pay-equity laws that require employers to publish compensation ranges in their job postings. Even if you're in a state that does not currently require this, chances are it will soon be required, not to mention that candidates now expect to see salary postings. From our experience, providing this transparency creates good alignment with candidates from the start, which saves time and helps set expectations. Furthermore, doing the work to make sure you have pay equity communicates transparency and fairness, which will strengthen your culture with your current team.
Even if you are not currently growing your team, make the most of the downtime hiring efforts to define, refine and standardize your recruiting, interviewing and onboarding processes. This will make your next hiring push much more effective, and improve employee engagement and retention down the road. If you are stymied by how to do this, Creative Alignments can help you refine your recruiting and tap into new candidate pools.