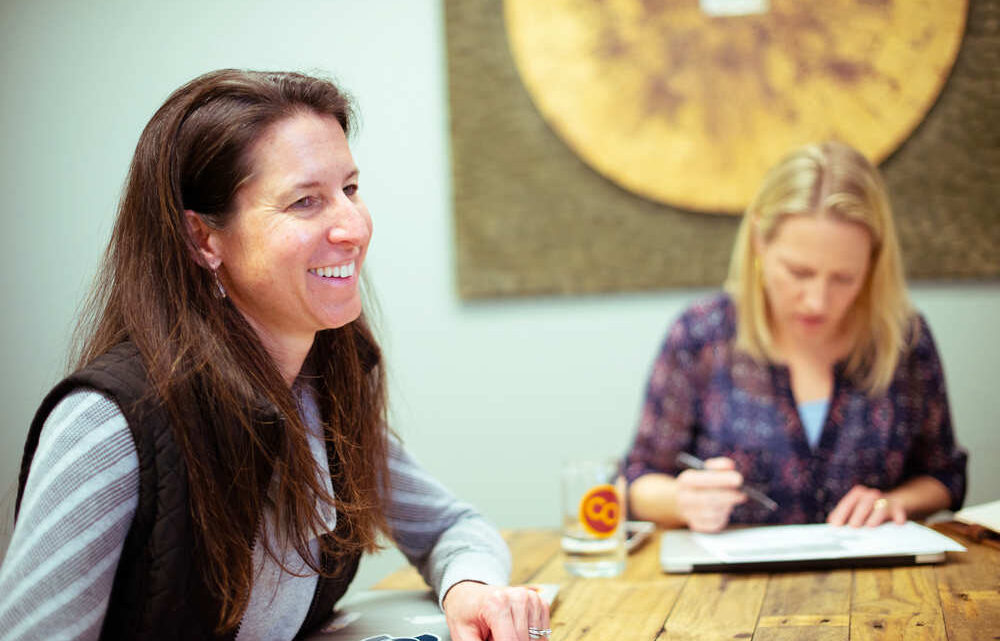 What comes to mind when you think of factors that drive success and profitability?
Far from cut-throat ruthlessness, successful companies in highly competitive markets like technology and natural products are discovering a secret to profitability: Fostering kind and caring leadership that is highly engaged with employees. At a time when talented people are hard to find, quick to change jobs, and ever more focused on living their values, creating an authentically respectful and fulfilling place to work is an advantage that drives the bottom line.
"Leading from a place of kindness and respect enables you to access the best in people," says Dan Hopkins, vice president of engineering at VictorOps, a Creative Alignments client and DevOps system software company that was acquired by Splunk in 2018. "When people know they're valued, their work matters and their self-actualizing needs are met, they're less likely to take another job just because it has more interesting technical problems or pays a little more."


Leadership Living Core Values is Critical
Creating jobs with depth and meaning starts at the highest levels. Leadership can list core values, but unless these values are lived in every facet of the organization, there's no substance to them. Employees see right through the smokescreen.
"It's not just about throwing benefits and perks at employees, but about creating something authentic," says Analiese Brown, director of talent and culture at CampMinder, a company that develops technology for summer camps and a Creative Alignments client. "By creating a truly fulfilling work environment, we're positioned to best serve our clients, which creates a healthy business, allowing us to further invest in employees. This positive cycle begins with leadership."
Each company must craft ways to do this that match their unique culture. For example, CampMinder uses a survey software called Officevibe to ping employees weekly with simple questions, providing feedback on what's working and what's not. This helps them see trends and address challenges proactively. The company also builds its people-related processes–hiring, reviews and promotions–around its core values. They measure success by how well employees embody their core values, such as "find a better way" or "own it."


Build Authentic Value for Employees
Daniel Nicholson, president and CEO of NadaMoo, a dairy-free ice cream brand and Creative Alignments client, believes that to create real and long-lasting value in a company, leaders need to ask themselves tough questions about their values and who they want to be as a leader.
"I want to build a company that attracts people who believe in our mission, and that has to start with me," says Nicholson. "Bringing people into the growth process and making sure they're also growing within the organization creates the most impact. You get the best results from people when they know where you stand, and can see their own impact on the bigger picture. This is how you build real value versus short-term, top-line sales growth."
Employees care about a lot of things besides work, including personal development, feeling that their work matters, and doing good in the world. The line between work and personal lives is fuzzier than in decades past, and people have less patience for a major disconnect between who they are at work and at home.
"You can't achieve success without your team; if you're not paying close attention to what's going on in their lives, and how each person is evolving, you may not attain the results you want," says Nicholson.


Foster Employee Skill Sets
Employees have multiple skill sets that can be significant assets. By understanding what employees are looking for, and enabling them to see more of themselves in the work than just the work, leadership can engage them on a deeper level. They'll be likely to give more and stay longer, which means the organization creates greater consistency and quality for customers. Research shows that workers who feel compassion from employers are likely to work 30 percent longer on difficult tasks.
Especially for startups, choosing and retaining the right employees is critical.
"We prioritize people because we will only be as successful as our people," says Aarti Gopal, vice president of marketing at Chomps, a natural snack food company and Creative Alignments client. "We invest the time to understand our people at their core: who they are and how they work. With transparency and honest conversation, we help people excel where they are strong and improve where they experience challenges. As we expand and consciously build our 'Chompians' culture, we want to foster our teams' growth and development–making everyone a part of our company DNA."


Retaining Good Employees is Key
By investing in employees and creating an authentic, fulfilling culture, companies can avoid the high cost of turnover, including the financial costs of recruiting and loss of productivity, consistency, expertise and quality that impacts customer experience and damages team morale. These costs are especially damaging to lean startups.
"Startups don't have a lot of employees or resources, so everyone is doing a million things at once," says Hopkins. "If one of a 10-person team quits, you lose accrued knowledge that the company was relying on to grow. In a hyper-competitive market like technology, it takes a big toll."
It's been said that it takes up to two years for an employee to become fully productive in a position. Yet, people often change jobs every two years, meaning they spend the bulk of their careers performing sub-optimally. As leaders, we can build better teams and stronger companies when we create rich environments where expertise can bloom. Leading from a place of kindness and respect has been core to my own business since its inception. Every day I see firsthand how this drives success — both in my own growing company and our clients.