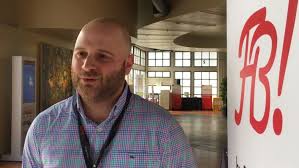 Many startups struggle with the questions of when to hire, who to hire and how to build a talented team. Limited resources and time pressures create conflicting priorities. Entrepreneurs with vision and creativity may not have experience with recruiting. For many startups, recruiting is a big question mark in their growth plan.
To support the startup community with recruiting mentorship and help, Creative Alignments is sponsoring two year-long programs.
FoodBytes! by Rabobank is a next-generation pitch competition and networking platform that builds lasting connections between the most promising food and agriculture startups, corporates and investors, helping them pioneer a more sustainable future. Pitch companies are entrepreneurs in sustainable consumer packaged goods, food tech, ag tech and more. With industry expertise in these areas, Creative Alignments leads the recruiting aspect of the mentorship immersion sessions at FoodBytes! U.S. pitch events.
Nutrition Capital Network (NCN) connects investors with high-potential growth companies in the nutrition and health & wellness industry. Creative Alignments is available to emerging brands as a mentor at multiple investor meetings and educational events. NCN, part of Informa Markets, holds several investor events that include pitch company presentations, a Hemp Investor Forum, and educational events at trade shows including Expo West, Expo East, Supply Side West,