We're glad you stopped by to learn more about careers at Creative Alignments.
We have a great team here and we're always looking for more outstanding people to join us.
Creative Alignments' hourly-billing model creates a more authentic, honest, open model for partnering with both clients and candidates (no shady "used-car" sales tactics here). It is a win-win-win for clients, candidates and recruiters. As a group of about 25 people, we all believe in the immense power of being good to each other. Together, we work hard to help our clients grow and succeed with stellar talent. Along the way, we make the job search process respectful and enjoyable for candidates. And among us, we know that we're all in this as a team.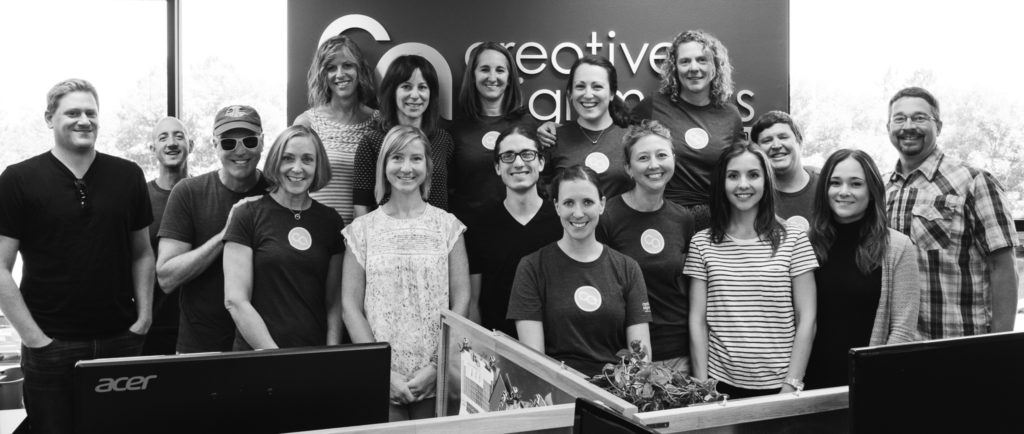 Don't just take our word for it.
Hear what our team has to say about working at Creative Alignments.
"Our leadership team promotes a culture of autonomy, and transparency, and they are always empowering us in our roles."
"We have each other's backs and that makes an amazing work environment! If I reach out for help from the team, just about everyone will stand up to lend me a hand. Not only do I get help, but the team collaboration and creative ideas provided to me are great."
"Coming from the not-for-profit world, doing the right thing for everyone I encounter is key for me, and Creative Alignments allows me to do this. We treat clients, candidates and teammates with respect and integrity and I love working for a company that genuinely cares about people."
"I love that our organization has strong female leadership. That is really important to me, working with the tech industry."
"Having a flexible schedule makes it so much easier for me to balance my work and home life."
"I love working with a company that is so well respected among its clients."
We keep growing! See if your next move will be to Creative Alignments…
And, because we love to celebrate our successes, we'll take a second to brag.
Here are a few of the awards and accolades Creative Alignments has gotten this past year.