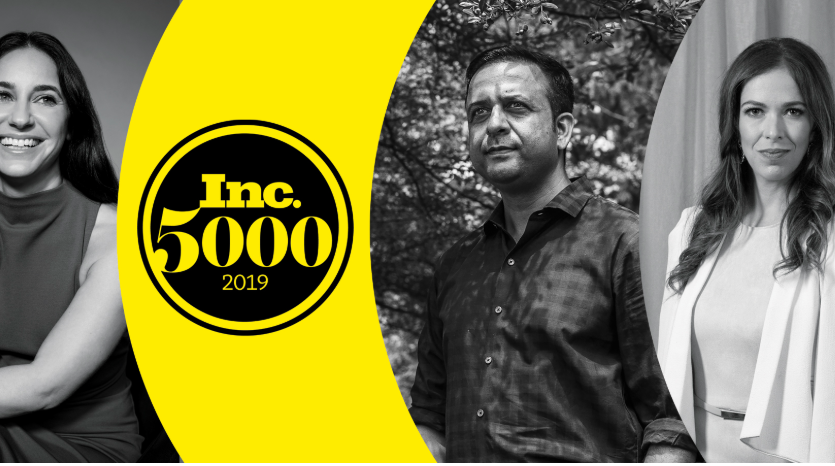 For the second year in a row, Creative Alignments has been recognized as one of America's fastest growing companies. We've been named an
Inc. 5000
company! Of the tens of thousands of applicants each year, only a fraction make the list and only one in four make the list two times. Even more exciting, many of the clients we help grow with great talent have also been named Inc. 5000 companies. Congratulations to our clients and fellow honorees. Here are a some highlights:
Cece's Veggie Co

. (#3) makers of delicious veggie noodles as an alternate for pasta, or the center of any meal.

Chomps

(#62) a company dedicated to healthy snacking, including healthy meat stick snacks for the whole family.

Velocity Global

(#185)

deploys a full suite of global expansion services to help companies expand around the world.

ThrivePass

(#261) offers a comprehensive platform for managing employee benefits.

Simple Energy

(#490) is revolutionizing how utilities engage customers and how millions of people make energy choices.

FloWater

(#493) developed a sustainable water purification system to reduce plastic waste.

Sticker Giant

(#3334) is a speedy, quality sticker manufacturer.
Entrepreneurs are the lifeblood of our economy and the Inc. 5000 list highlights the innovators who are making waves. You can see the full 2019 list
here
. Since 1982, the Inc. 5000 list has honored the extraordinary journey of the fastest-growing companies in America. Over the years, the Inc. 5000 list has included such well-known companies such as Microsoft, Timberland, Vizio, Intuit, Chobani, Oracle, and Patagonia. We're proud to be in such company!