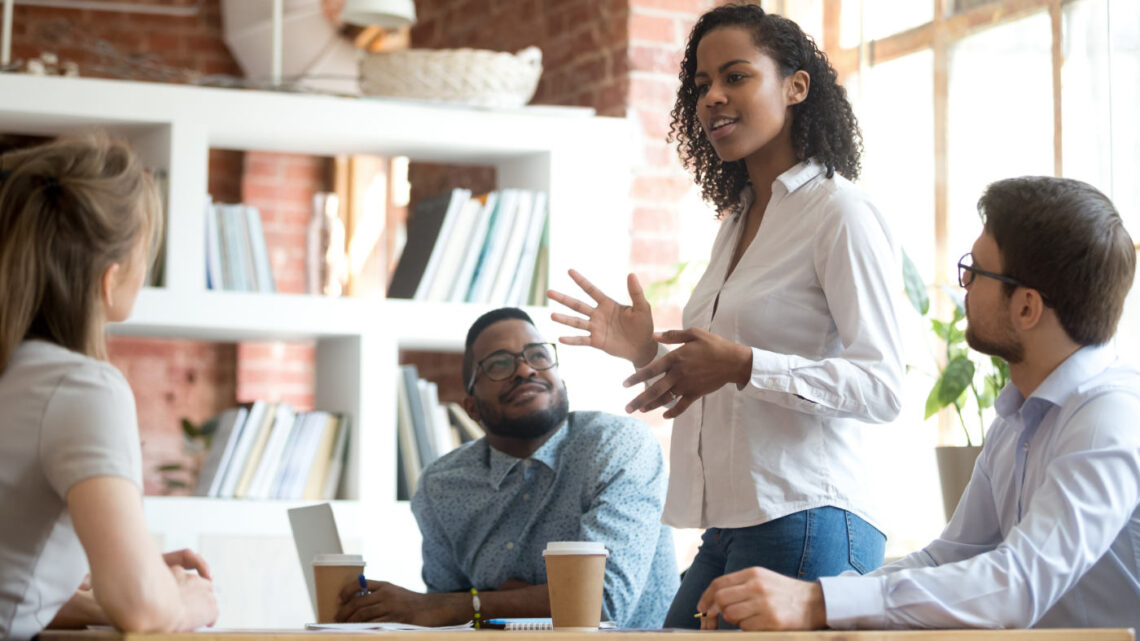 Have you ever wondered if your company's ability to lead, innovate and realize better financial performance may be hampered by a lack of diversity among your employees? If so, you're right.
Research shows that having gender and racial diversity in your workforce, especially among leadership, can boost your bottom line. One reason is that diversity can trigger people to work harder to understand each other and learn more from exploring differing opinions, leading to more innovative solutions and better outcomes than homogeneous groups working through the same issues. Also, people who work in an inclusive, equitable culture and feel a sense of value and belonging are likely to be more engaged, productive employees.
While a great majority of employers and employees (87% and 83% respectively) believe that workplace diversity is important, most people (78%) work in organizations that lack diversity in leadership roles, according to the Harvard Business Review.
In short, people want to work for inclusive, diverse companies; employers want more diversity among their teams; and diversity, especially in leadership, leads to a stronger bottom line. Yet, there is a striking persistence of racial discrimination in US labor markets, with very little change in biased hiring practices over the past 30 years.
So the question is, as a business leader, how can you effect change within your company?
As recruiters, our clients are increasingly asking for our help to hire more diverse employees. We applaud this move. We also believe that to make change successful for everyone (candidates, employees and the company), it is important to think about diversity, equity, and inclusion as a long-term commitment not a short-term project. This can sound overwhelming, but here are a few places to start your journey.
Evaluate Your Company's Strengths and Challenges
Start by looking at your business through a new lens and inviting more voices into the conversation. Asking tough questions will help you gain a better understanding of your structure, demographic makeup, and practices while considering how they impact your business goals. Here are a few sample questions to get you thinking.
What identities are represented among your employees, leadership, vendors, partners and customers?
What elements of diversity and inclusion can you celebrate? Who is missing from the picture, and where are the imbalances?
How is a demographic imbalance impacting how employees, potential employees, and customers experience or view your brand?
How well do you communicate your commitment to DE+I publicly?

While this is a great place to start, you can gain even more objectivity, insight and actionable steps by conducting a more formal diversity audit with a professional diversity consultant.
Set Measurable Goals to Gauge Change
With the insight gained from your evaluation or audit, set achievable goals. They do not need to be earth-shattering — just measurable and realistic. Similar to other business goals, creating real change will not be a quick process. You are making a long-term commitment, so set your goals accordingly. You can start by:
Forming a working group of employees who will collaborate to move forward the company's commitment to diversity, equity and inclusion.
Identifying who will own what work to deepen evaluation of your business practices and committing to a budget for this work.
Building buy-in across the company.
Establishing the metrics or KPIs you will use to measure your progress.
Intentionally Create an Inclusive Environment
Recruiting, hiring and onboarding are time-consuming. Before you begin implementing hiring strategies to increase diversity, first create policies, practices, and a genuinely inclusive culture. Without doing this first, your new hires may not feel a sense of belonging or value and are therefore less likely to succeed or stay. Retention has to be part of your plan.
Demonstrate and communicate your commitment to diversity and inclusion through your internal and external communications.
Consider working with a diversity consultant to help bring in new perspectives and educate your team.
Work with hiring managers to establish consistent, inclusive recruiting, hiring and onboarding processes.
Create a forum to have open, respectful conversations around diversity. Invite all voices to the table. Listen and respond to the employees you already have.
Be Creative About Job Requirements
Consider how some of your job requirements may unintentionally cause great candidates to opt out and not apply. In general, white males are more likely to apply for jobs even if they only meet a few of the job requirements, while women and people of color may only apply if they meet all the requirements.
Also consider how some things, like college degrees or unpaid internships, may favor people with a more privileged background. Does your next customer success manager really need a college degree, or could candidates with other relevant skills and experience also do a great job? Does your next marketing assistant really need 3 years of experience, or could you hire a motivated, driven person with strong communication skills and train them? Break apart the must-haves and nice-to-haves separately in your job description and include the soft skills or traits someone needs to be successful in a role.
Be Intentional About Attracting Diversity
Are your job postings seen by the people you want to attract? Find out where diverse candidates are most likely to be online and target them. For instance, job boards for HBCUs, interest groups, www.diversity.com, etc. Beyond just posting your jobs and hoping people apply, actively source the people you are looking for. To deepen and diversify your talent pool, have your recruiting team or partner look for passive candidates. These are candidates who aren't actively looking for a job, but may be open to a change given the right opportunity.
By making the commitment to learning about how bias and inequities impact businesses and the people that make them work, and intentionally creating change within your organization, you have already taken an important step. The key is to continue this momentum and make a difference long term.