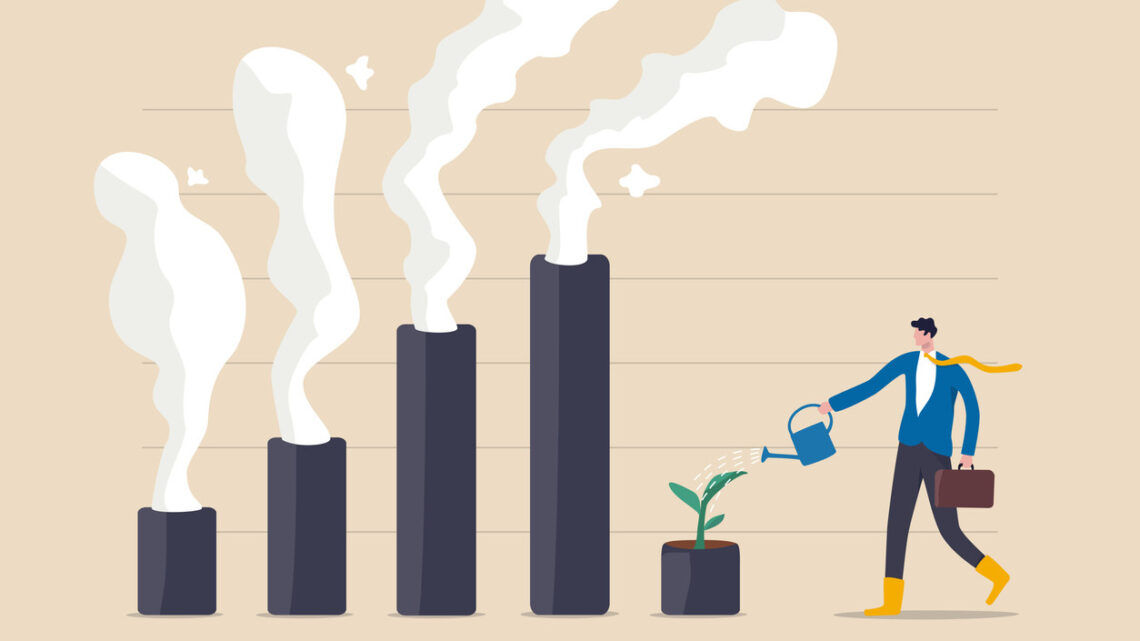 Human nature drives us to search for purpose in life. We long for a sense of direction and fulfillment. Given that we spend a large majority of our lives working, combined with how much help the world needs right now, millions of people are acting on this hard-wired human pursuit for impact by seeking careers that align with their personal values. This is not a trend, but a legitimate and quickly-expanding career path.
From a numbers perspective, it makes sense. A 21-year-old entering the workforce and working a typical 2,080 hours per year until retirement age will spend 91,520 hours of their life…at work. If we extrapolate the old saying "it takes 10,000 hours to master something," just imagine multiplying that by nine and dedicating that mastery to making the world a better place.
Whether your passion is climate change, social justice, animal rights or one of the other myriad issues, how do you break into a purpose-focused career within companies and industries that are creating positive change? (Business leaders, this is a great place to eavesdrop for ideas to build a culture and jobs around meaningful work that draws in employees who share your passion for meaningful change.)


Get clarity on what's most important to you
It used to be that social impact careers were limited to the non-profit sector or scientific research. With the growing adoption of corporate social responsibility (CSR), environmental, social and governance (ESG), sustainability or whatever other term you'd like to use, jobs in all roles and all industries are becoming more purpose-driven. There is no one way to define impact. Everyone from marketers to accountants can make a difference, depending on how they apply their skills and to what cause.
So take a step back from the traditional job search process to do some soul searching. Discover where your passions and talents converge with the things the world needs and is willing to pay for. The Japanese call this Ikigai. You can take this a step further and hone in on these details:
What are your key core values?
What are your non-negotiables – elements you must have in your job/life?
Do you want to work for a large organization or a small one and why?
What are your geographical restrictions and desires (big city, rural area…)?
Do you want to be an individual contributor or part of a team? A generalist or functional expert?
Where are your gifts needed most that can provide you with a sustainable source of income?


Understand the markets that need your talent and passion
Once you know what you want to focus on, immerse yourself in the corresponding industries. Learn about the key players, trends, target employers, etc. Attend events, make connections (in person, on LinkedIn, or via email) and form relationships to deepen your network. Get to know the areas with the greatest potential and growth, like regenerative agriculture, the technology around food systems management, plastics and materials, sustainable energy, social equity, etc. Learn where talent gaps exist that you could fill given your skills, experience and passions. Read job descriptions of your dream jobs to see what credentials employers are looking for and start building those skills to connect your enthusiasm to what the industry requires.


Build your wishlist of employers and leverage your network to make inroads
Once you have an idea of how you want to contribute, build a list of companies or organizations you want to pursue, either as potential employers or for networking or education. This will require you to do your research.
Dig into the company's mission and how they are pursuing it. Are they truly making an impact, or does their story fall apart once you go a little deeper? This information will help you narrow in on your priority targets.
What accolades has this company earned? One trusted stamp of approval that a company values more than just the bottom line is B Corp certification. Companies with this distinction have gone through a very rigorous third-party vetting process evaluating the social and environmental impacts of all aspects of their business.
Who do you know who can help connect you to the people you want to meet, even if tangentially? We are truly connected by six degrees of separation, so build and leverage your network, rather than relying on cold outreach (although that have a place, too).


Package your passion: Tell the story of YOU!
Companies increasingly want to do the right thing and they need people with business acumen in each functional area to both develop the strategy and "get it done" on the ground. Do the legwork to understand the core challenge that each of your target companies faces. How can you position yourself as a solution to their problem? Translate each of the experiences you've had (jobs, internships, education, volunteer work, etc.) into your authentic relevance to the job you want. Here are a few ways to communicate your story.
Your LinkedIn profile may be your most important asset. Go beyond the headlines. Adding details, including the keywords relevant to the job you are looking for, will help recruiters and hiring managers find you. They will be scanning quickly but need enough information to determine if you are a good potential candidate. In the About section, lead with the specific titles, challenges, and responsibilities you desire, and highlight your professional accomplishments, educational background, personal interests and successes to show how you are a great candidate. Keep your writing simple, clear, and succinct. Have others review both your profile to make suggestions and proofread for errors.
While some recruiters and hiring managers don't ask for, or even disregard, cover letters, we believe that a well-researched and written cover letter is a great opportunity to highlight how your passion and skills will help the organization, and how you can positively add to company culture. Show your enthusiasm for the job.
Create your personal elevator pitch to succinctly communicate your story when you are networking and following up.


Interviews are a two-way street
They are vetting you, and you are vetting them.
Congratulations, you got an interview! Go in well-prepared to both pitch yourself and learn more about what it would be like to work on this team in this role. Yes, they are interviewing you, but you are also interviewing them.
If this is a job you are excited about and qualified for, clearly communicate this and illustrate why. If you don't have direct experience for the job but can highlight relevant experience, be prepared to walk the interviewer through how these skills connect. Let them know you want the job!
Take the opportunity to also ask a lot of questions about the company culture, funding sources, the direction of the business, and the job itself. How the interviewer answers your questions can tell you a lot about what it would be like to work for them. Are they transparent and upfront? Are they passionate about their work? How do employees interact with each other and with leadership?

Whichever impact-oriented career path you choose to pursue, remember that you are hardwired to make a difference, and the world certainly needs your heart and talent.