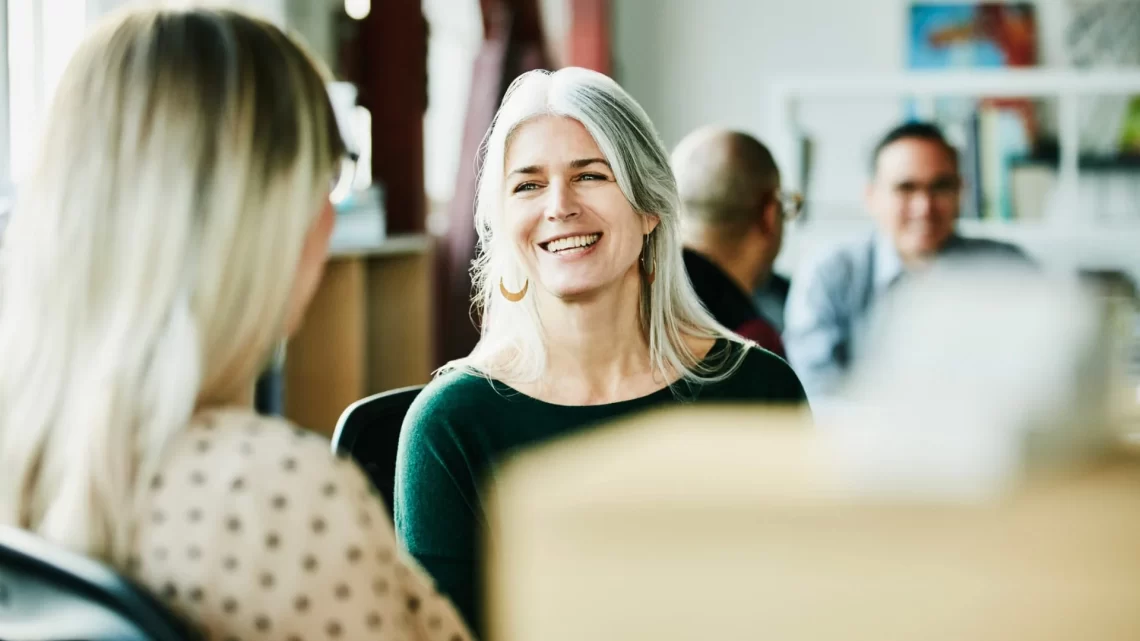 Leaders know how important employees are to their business, but how many intentionally build people-centered cultures?

People-first cultures are rooted in a philosophy that values people over profits. The ironic twist is that when employees are valued as whole individuals and provided the opportunity for well-being, connection, and fulfillment, companies are generally more innovative, resilient, and even profitable.

Leaders invest in creating sound business strategies, carefully crafted with logic, research, and best practices. However, results are often different than expected because the same strategic approach was not applied to culture.

"The gap between strategy and results is people," says Kathie Sorensen, a principal partner at the Coffman Organization and author of Culture Eats Strategy for Lunch. "Regardless of what strategic path you take, it executes through people."

Employees who are aligned with the company mission feel connected to leadership and know their talents are being tapped are actively engaged in work. Their energy is productive and they are rowing in sync toward shared goals. Conversely, employees who are disconnected from leadership and believe their energy is being wasted feel depleted and miserable. They will likely hamper progress.

Studies show that culture-driven organizations experience 26 percent fewer mistakes, 22 percent higher productivity, 41 percent lower absenteeism, and 30 percent stronger customer satisfaction, writes Kris Boesch, author of Culture Works: How to Create Happiness in the Workplace. Employees are also twice as likely to recommend their company to a friend, making recruiting easier, and three times more likely to stay.

As the CEO of a recruiting company, I believe that work should be additive to people's lives, not a drain. When people feel seen and appreciated for their whole self at work, they take well-being and positivity home, back to their families and communities. This creates a cycle of good.

Here are four ways that companies in any geography or industry can create a people-first culture.

Empower Employees to Be Leaders in Their Roles
The face of leadership is changing. It's less about the person at the front of the room who knows the most dictating to the group, and more about collaboration between individuals adding to a solution or idea. People who have a voice and are valued for their contributions feel empowered, supported, and engaged.

"Leadership can be democratized when CEOs put forth the high-level mission, values, goals, strategy, and behaviors for everyone to align around, and then empower employees to ask themselves, 'How can I move things forward?'" says Analiese Brown, vice president of talent and culture at CampMinder, a company that develops technology for summer camps and uses a people-first culture approach. "Building safe environments for sharing ideas and opportunities to learn from failure helps people step up as leaders in their individual roles."

Listen Closely to Your People
"Pay attention to what you are paying attention to," says Sorensen. "Gaining feedback at each step of your business will produce more transparent, richer conversations."

When leaders are intensely interested in what's going on with employees, they can take meaningful, productive action.

"Find out what's working and what isn't by looking to your team for answers, not just consultants or books," says Brown. "Have an authentic feedback loop in place and hear with empathy what your people experience. Then respond in material ways."

Live Your Company Values
Core values must be an integral, living part of your business at every level, starting with leadership.

Words and actions from management must align, says Brown. If values are not modeled, confusion and cynicism build. "Leadership needs to get real with themselves. They are inspiring others to live values along with them," she says.

Beyond promotions and bonuses, it's essential to have a process for employees to recognize each other when they exemplify core values. This helps people feel connected and "in it" together — creating culture from the inside out.

Hire Well
The people you hire shape your culture. Look beyond job skills to see the whole person. Use core values in your hiring process by asking specific, behavior-based questions. Incorporate multiple people in the interview process to gain diverse perspectives. Be transparent and human-centric with candidates. Over time, everyone will gain a vested interest in creating the culture that supports your values, and your values will develop your culture.

"Culture is alive and organic within a company," says Sorensen. "When someone joins a group, they will either make it better or worse. Attitudes are contagious, both positively and negatively."

Creating a people-first culture is well worth the investment, paying off in your ability to strengthen your company and build your employer brand for improved recruiting and retention.
* This article was first published on Inc. in collaboration with the Entrepreneurs' Organization.