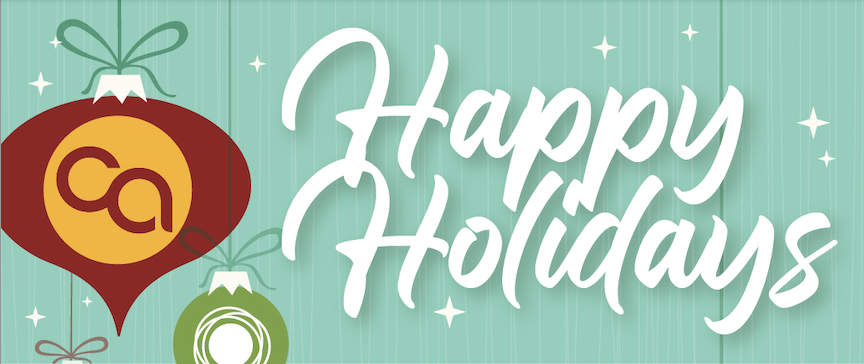 We're inspired this holiday season and we'd like to spread the love. The transformation, innovation and forward momentum we've witnessed this year among our clients, communities, and our very own team, has been profound.

Here are just a few highlights of what our amazing clients are doing to use their business as a force for good, whether through an impact-focused product or service, or commitment to people-first company cultures, and diversity, equity and inclusion.

Sound Agriculture is dramatically improving the sustainability and productivity of our food system to keep up with human and environmental needs. The impact from their science-based approach to on-demand crop solutions is decreasing greenhouse gas emissions at a level equal to taking 200,000,000 cars off the road, all while increasing farm production and improving air, soil, and water quality.

Presence Marketing, the nation's leading independently owned natural foods broker, has made an impressive commitment to their employees through exceptional human resource practices. They've won The Best and Brightest Companies to Work For®, a program that identifies, recognizes, and celebrates the organizations that epitomize Better Business. Richer Lives. Stronger Communities.

PlanOmatic, the biggest provider of property insights, photography and virtual tours for the real estate industry, is committed to creating a work environment where people feel a sense of belonging and are valued for their whole selves at work. They go beyond happy hours and free lunches (though, they do have both) to create a culture that is safe and supportive. For instance, they moderate employee-led initiatives focused on health & wellness, diversity and inclusion, and philanthropy to encourage their team to continue to grow personally and professionally. PlanOmatic is a place where BIPOC, women, members of the LGBTQ+ community, and other marginalized groups are celebrated.

MUSH, creators of plant-based ready-to-eat oats with very simple, wholesome ingredients, is committed to making progress to improve the human health crisis through whole food nutrition. A Shark Tank success story that attracted such top investors as Mark Cuban, MUSH is mission driven and working to eliminate the friction between people and healthy choices.

Greenhouse Scholars, a nonprofit organization that transforms a cycle of poverty into a cycle of opportunity, is empowering promising young students with the personal, professional and financial resources they need to create lasting change in their own lives and the lives of others, regardless of circumstances. Ninety-seven percent of Greenhouse Scholars graduate from college as compared to 15 percent of their peers. Many graduates from Greenhouse Scholars went on to participate in our CA Launch program, an initiative to help diverse new college grads kick-start their careers.

These are just a few organizations inspiring us with their good work to make the world a better place. As we head into a new year, consider what changes can you make in your own work environment, wellness regime, or professional and personal development that can keep this momentum growing?
There's power in numbers. Let's continue to inspire each other!