Has COVID-19 thrown a wrench in your post college plans? Through our remote career accelerator, CA Launch, let us support you in building the skills, connections, community and accountability for you to launch your successful career.
Just Graduated and feeling stuck?
Are you Forced to make new plans due to the pandemic?
With the support of a cohort of peers, industry experts, a personal mentor and real-world training, CA Launch will quickly prepare you to land a job in your area of interest.
Get a behind-the-scenes look at the companies that hire
CA Launch walks grads like you through the job search process from start to finish. Along the way, you will gain access to experts you would not otherwise meet, and learn first-hand how employers work, what they are looking for in potential employees and how to position yourself to be a winning candidate. Through the step-by-step program, you are supported and held accountable to ultimately land a job you are excited about. 
"It's been amazing so far! To me meeting wonderful people matters the most and it seems like you have very thoughtfully chosen an inspiring group of people to talk to us!"
"My mentor has been pushing me and making me hold myself accountable which is making me feel a lot more productive and confident. I very happy with the match."
"I've found the small, daily practices make a big difference in my day… I've enjoyed the presentations… and walked away with some great points that I have already used to shift my mind framework."
"I've appreciated the sense of community and accountability to make progress."
"The help getting connected and hearing about various peoples' experiences is fantastic."
"It's exceeding my expectations, as the guest speakers are very interesting and fascinating to learn from."

Access to a one-on-one expert in the hiring field

Learn first-hand how to interview and work remotely
Refine resume, cover letter, and LinkedIn profile
Learn the ins and outs of networking
Learn how to conduct an organized job search
Understand the interview process
Practice interviewing with world-class employers
Be prepared for accepting and starting a new job
Make important contacts and connections
Exclusive access to recruiters who fill hundreds of roles a year

Meet corporate leadership from leading brands
Have a personal mentor for individualized guidance and support
Discover the skills needed to excel in your new job, even if it's remote 
Develop a portfolio to present to future employers (as relevant)
Be a part of a community of recent job-seeking graduates like you 

Step into a world of experts
A decade ago Creative Alignments revolutionized recruiting to help thriving companies find the best employees to build their teams. With this unique perspective and understanding of what employers are looking for, we are helping recent college graduates find and flourish in careers they love.
Quickly accelerate your experience
As grads like you step out into a crazy job market – unlike any we have ever seen – CA Launch gives you a way to accelerate your learning. Even if you've had plans foiled, jobs rescinded or internships canceled, we will help you gain the real-world experience, tools and connections you will need to launch your career.
Choose a track that works for you
Creative Alignments recruits for companies in all industries, and has a specific focus in both Consumer Products (e.g. natural food and beverage) and Technology (e.g. software). While this program will be meaningful regardless of the industry you hope to enter, you can select one of three tracks that will guide you and give you an inside look at the inner-workings of companies in your field of interest. Not looking for a focus in either of these areas, or interested in both? Select the "General" track and we will cater the program to you.

Which Track Lights You Up?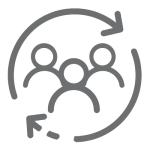 If you are interested in joining a company in the technology arena–be it software, clean tech, biotech, IoT or more–you will learn first-hand industry specifics from leaders in the field.  You will also be assigned to a mentor from the technology industry.  (Note that this does not mean you would be looking for a career in computer programming or related; there are careers in sales, marketing, finance, and many other functional areas.)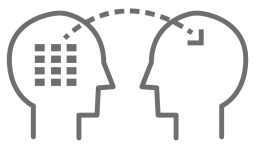 Innovators, disruptors, and entrepreneurs are changing what we eat, how food is made, and which products we buy. If you are considering a career in consumer products, you will have the opportunity to attend workshops from individuals leading quickly growing natural food, beverage and consumer packaged goods companies. Learn first hand from a one-on-one mentor related to the field, and grow your portfolio to land a job in the CPG space.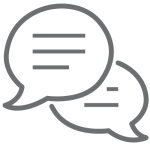 Maybe both technology and consumer products interest you. Maybe neither do. Either way, this program will be meaningful to you. Whether it is sales, marketing, engineering, you name it–we will connect you with someone who can help guide you along the way. Learn from a wide array of experts, and work one-on-one with a mentor who will fit your needs.
Dates: Next Cohort begins Winter 2021

When: Each Monday through Thursday for one hour each day

Weekly: Each week, the cohort will attend four sessions.

Monday: Group Webinar with CEO and Founder of Creative Alignments, Peggy Shell
Tuesday: Group Session with skills trainings including Google Analytics, internal communication tools, Excel, and other skills that will give you a leg up before your first day on the job
Wednesday: Q & A with Industry Experts, CEO, Entrepreneurs, and Panels of young professionals
Thursday: One-on-one session with individualized mentor

Throughout: Self-guided CA Launch assignments, guest speakers or panels with Q & A, remote company tours, mock interview practice sessions, breakout sessions for specific industries and career tracks, daily access to CA Launch guide for extra support

Cost: Sliding scale-- reach out to us for details