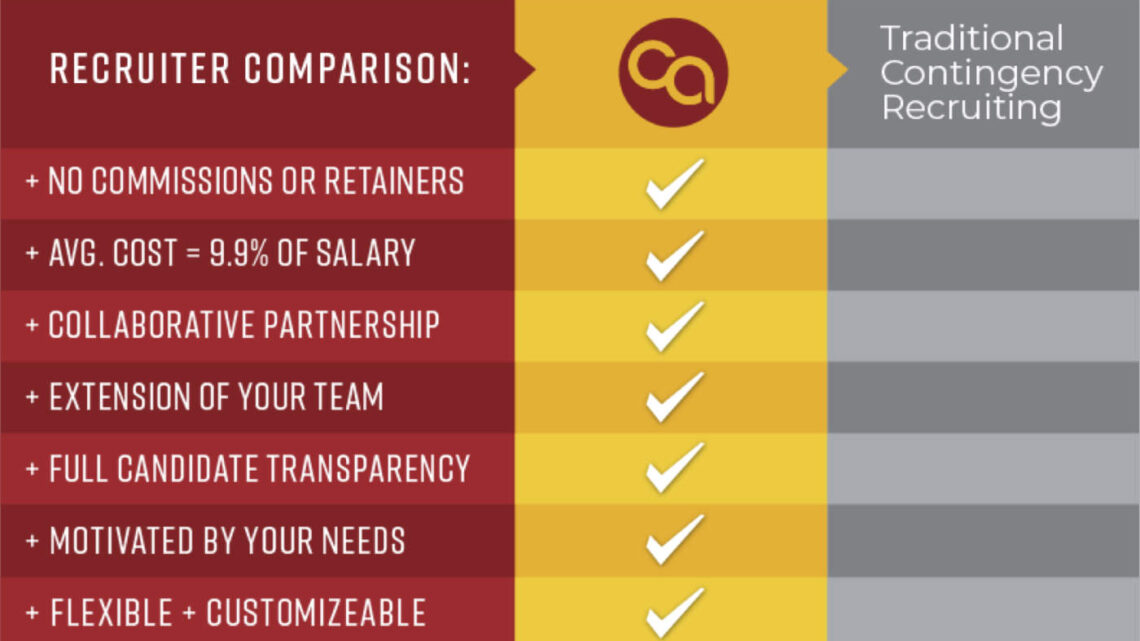 What is the best recruiting option for your business's unique needs? See how Creative Alignments' Time-Based Recruiting compares to other recruiting options to save you money and provide a better recruiting experience.



Why work with Creative Alignments vs. a traditional contingency recruiter?
With Time-Based Recruiting, you only pay for the time it takes to find talent, instead of paying a 20-30% commission for each hire. This means that Creative Alignments is focused on quickly meeting your goals and needs, not a commission windfall after a hire. This can save you about 50% of your recruiting costs.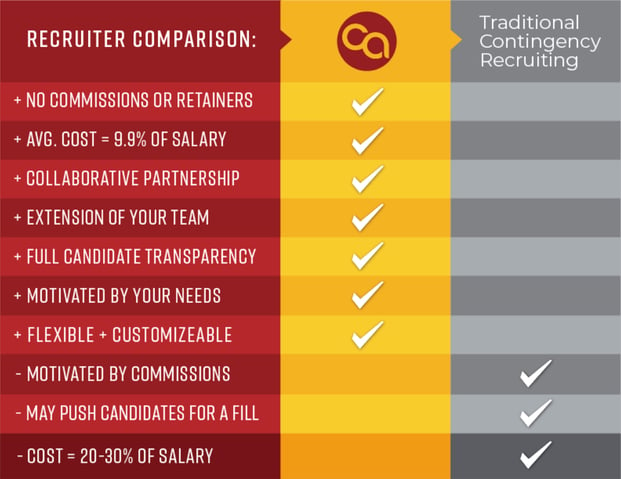 Instead of asking hiring managers to take on the entire recruiting process, see why partnering with Creative Alignments is better.
Many companies rely on their hiring managers to own all phases of recruiting because they think it saves money. Before you make this choice, consider the true costs of that option and how Creative Alignments can add bandwidth and expertise for your hiring managers.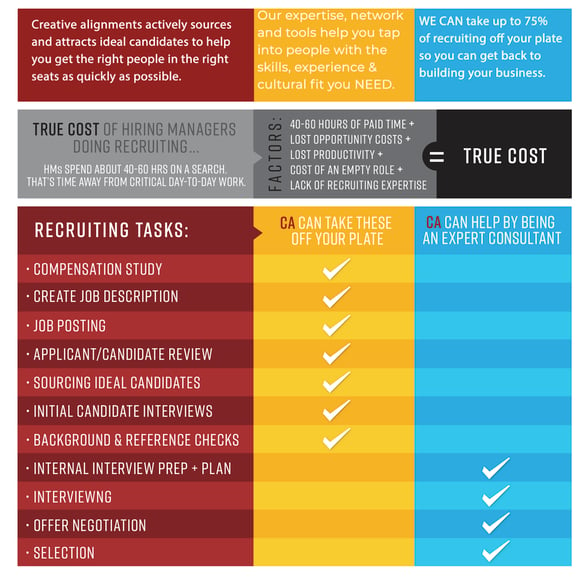 Why partner with Creative Alignments instead of hiring an internal recruiter?

When you need flexibility for fluctuating hires, bandwidth to augment internal resources, or specific expertise to build a candidate pipeline, partnering with CA can be an ideal solution. There are times when hiring an internal recruiting staff is the best option, and others when CA can help add capacity to an existing internal recruiting team.