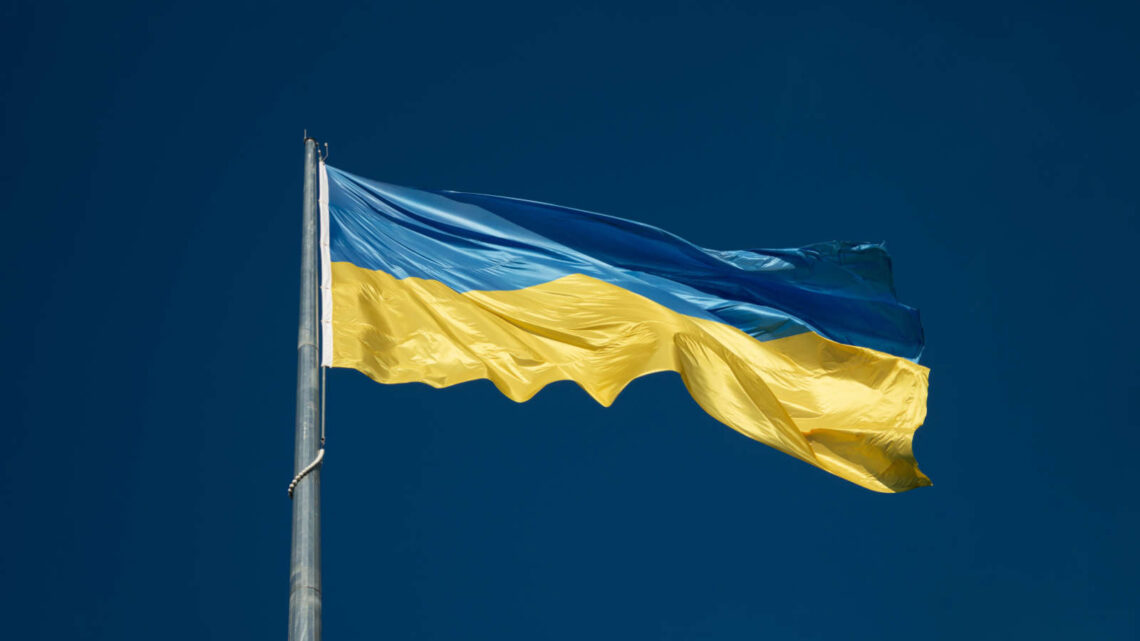 The human spirit is miraculous. Worldwide, people are coming up with creative ways to help people in Ukraine, from booking phantom Airbnb reservations to using Etsy to support artists. We've got another idea for you to consider: Choose to work with Ukrainian-based companies that are doing everything they can to keep their people employed remotely through the crisis of war.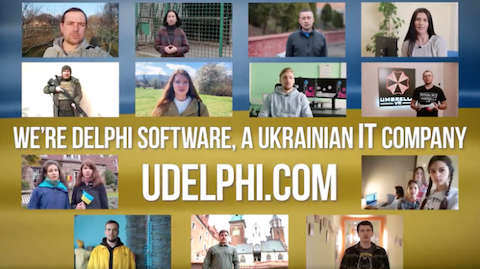 One such company, Delphi Software, a boutique provider of high-end R&D engineering products and services, is working hard to take care of its people and support the country they love. The 400-person company partners with businesses across the globe to provide software engineering and project management services in the areas of digital enterprise, and data analytics cross-platform development.

Delphi Software has taken to the extreme the concept of creating a people-first company culture, where employees are valued above short-term profits. For example, the company is:
Providing employees and their family members company-sponsored transportation to flee Ukraine as well as lodging in their new safer locations.
Keeping employees on payroll, even though the company has let go of business that continues collaborating with Russia. This also means that the company pays employees who serve in the military or do volunteer work to support the military and civilians. Here is a video of a few of the projects employees are doing to help their fellow Ukrainians.
Staying closely connected and collaborative as a team and with clients, using what they learned by going fully remote during COVID shutdowns.
Doubling down on their "Next Level" pairing, where each team leader is in charge of the well-being of each of their people.

"Our management mantra is 'Talk to the people,'" says Kateryna Kostrova, Delphi Software's VP of Business Development. "If someone is worried about their safety or their family, we want to be able to support them however we can. A large part of our team has been working together for more than 10 years, so we have a strong level of trust with each other. This is one of the reasons that we can deliver such good work to our clients."

Delphi Software provides client-oriented software services, mature professional expertise, and engineering bandwidth to their clients. Unlike many other outsourced software developers, which can sometimes feel like working with a transactional factory, Delphi Software is unique in that their team members, whether an engineer or a project manager, all take ownership in the work they deliver, their team's overall performance, and the happiness of their clients.

"We build long-term partnerships with our clients and work as an extension of their company," says Kateryna. "We've worked with one client for 14 years and the successful collaboration has helped grow their company from 18 people to 150. We bring a unique area of expertise and knowledge that no one else there has. For all our clients, we bring a lot more than average engineering — we bring a trusted team."

If you are at once feeling helpless about watching tragedies unfold in Ukraine and looking for software development services, you can contact Delphi Software by writing a request at their site or contacting Kateryna directly.

"We are so grateful for all the help we have received from the U.S. and other countries," said Kateryna. "We do not need donations but are very appreciative of any help to spread the word about our company. We want to keep our business going, and our people strong."

Note: While Delphi Software is not a client of or in any way connected to Creative Alignments, we are sharing this to help the company reach potential clients so they can keep their whole team employed. We learned about Delphi Software from one of our own employees, who has worked with them in the past and sings their praises.