NYC latest metropolis to curtail Pay Gap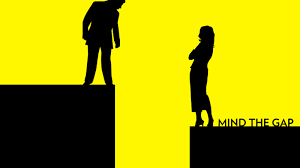 April 17, 2017
New York City (NYC) latest major U.S. metropolis to pass a law prohibiting employers and hiring managers from asking job candidates how much they earned in their last job. NYC joins Massachusetts, Philadelphia, New Orleans and Puerto Rico with strong measures to curtail widening pay gaps.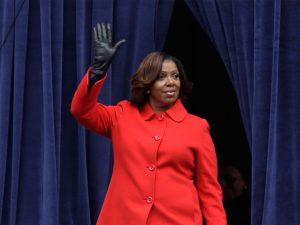 Letitia James 
photo: Associated Press
On April 5th, the New York City  Council voted to pass Public Advocate Letitia James's core-shifting law banning employers from asking job candidates for their previous salary information, a habit many believe feeds the cycle of wage discrimination. Last April, on the anniversary of the Equal Pay Day, James's office released a scathing report revealing that women earned $5.8 million less than men in wages. 
For the last few years, recruiters and candidates alike have been hearing buzz phrases about the evolving state of the HR industry. From companies big, medium and small, hiring remote workers to recruiting firms transforming how they find, screen and present candidates (for more on how we're doing this, check us out). 
But no phrase like "it's a candidate's market" has produced far-reaching effects across industries. Essentially, this means there are more targeted jobs than qualified candidates. One of these mega-changes has manifested legally through the passing and implementation of Pay Gap laws, with cities on the East Coast helming this revolution. 
Senior Recruiter for Consumer Product Goods and Professional Services at Creative Alignments, Alison Peterson, has noticed how these new laws have influenced candidates this side of the country. "Recently more candidates won't share that info," Alison says. While she acknowledges this practice makes it harder for recruiters and employers to gauge a candidate's compensation fit for the position, it eventually justifies the means to eliminate biases. Peterson believes it's better to do the requisite compensation homework for a role in a certain location to get an approximate and fair representation of the market. 
However, sometimes having a candidate's market means candidates in certain niche roles, especially tech fields, can dictate prices. Often, employers will overpay candidate salaries. Senior Tech Recruiter at Creative Alignments, Kyle Wilmot, believes the camaraderie among techies ensures they can continue to have the upper hand in salaries. "Most know the compensation market for their roles well and talk to each other," Kyle says. 
Hopefully, these new regulations upending the East Coast will have long lasting positive effects in reducing the Pay Gap as they eventually make their way nationwide. 
Thumbnail image via Robert Kneschke on Shutterstock.