Thanksgiving Comes Early for Creative Alignments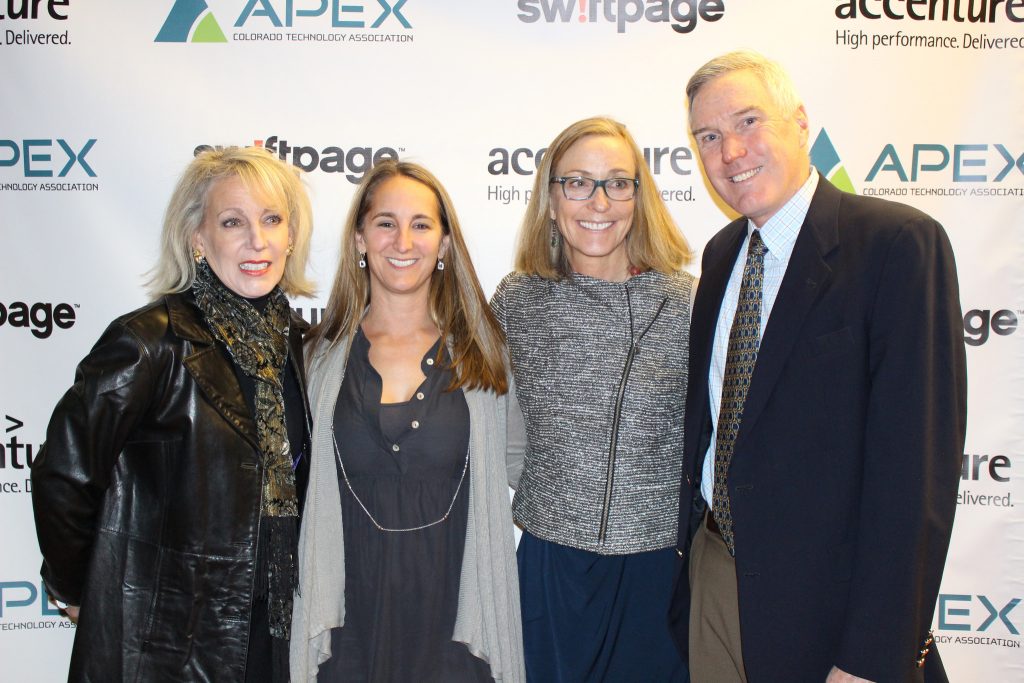 November 17, 2016
So far November has been a delight for Creative Alignments. After our big launch in Austin two weeks ago, our team was honored to receive a Company of the Year APEX  award nomination from Colorado Technology Association for the gains and impact our disruptive, time-based recruiting model has had in the state's technology community. 
On November 9th, members of our team attended the evening reception to honor other companies and individuals from Colorado who are doing admirable and innovative things in our tech industry. While we didn't come away that night with the award, the team had a fun time. 
Here is the evidence.
Lucy Sanders, CEO & Founder at National Center for Women & Information Technology received the CTAs Bob Newman Lifetime Award.
John Suthers, Colorado Springs Mayor received the Advocate of the Year award.
Annette Quintana, CEO & Founder of Istonish received the CEO of the Year Award and last but definitely not least, ViaWest was named Company of the Year award.