Cat Island Cookies Bakes Up Growth Plans with Key Advisor Additions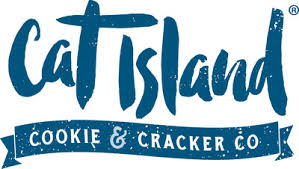 #CAgoodnews CA client Cat Island Cookie & Cracker Co., a manufacturer and marketer of natural snacks Former Whole Foods Chairman, John B. Elstrott, and Former Hedge Fund Manager, has added John B. Elstrott and Wayne J.D. Teetsel to its Advisory Board.
Dr. Elstrott is the former Chairman of Whole Foods Market, Inc., and past CFO of Celestial Seasonings, and an Emeritus Entrepreneurship Professor at Tulane's Freeman School of Business. Mr. Teetsel previously served as General Partner at Stonehill Capital Management, located in New York City. They bring corporate board and business experience, enhancing the development, strategic planning and recipe for success for this fast-growing natural snack company.
Congrats to Cat Island from all of us at Creative Alignments!