New Key Hires Join Rapid Growth of New Model Recruiting Firm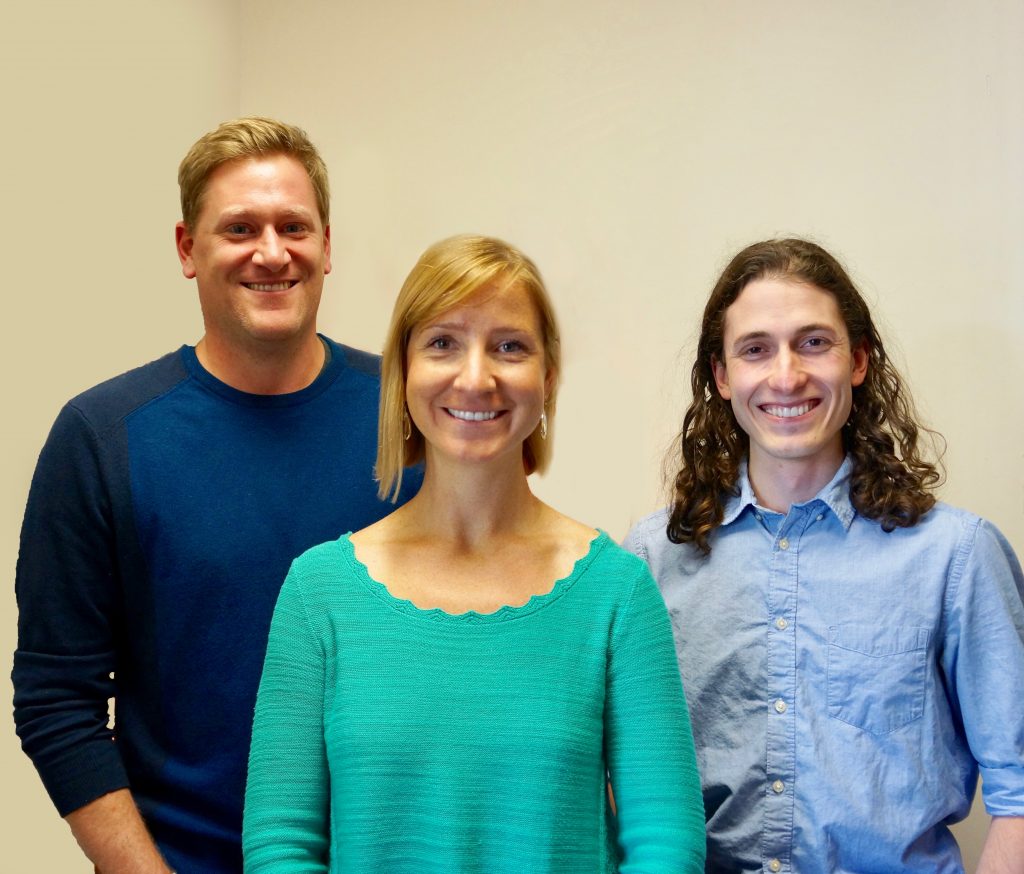 April 24, 2017
L-R: Eric Keifer, Kat Stefanski and Andrew Bryson
photo by CA Staff
Creative Alignments, a time-based recruiting firm that is revolutionizing the recruiting industry, has added three new employees to its Colorado division.

The two new recruiting team members, Eric Keifer and Kat Stefanski, bring extensive depth and broad-based knowledge as they join CA's talent acquisition team. Keifer joins Creative Alignments with experience in developing and managing strategic talent acquisition partnerships, with industry experience in Accounting/Finance, Sales & Marketing, Engineering, Operations, IT and Professional Services. Stefanski, a veteran of the startup and growth culture with experience at Techstars and SolidFire (now part of NetApp), brings her superior commitment to finding the right person for each client role, while at the same time partnering with hiring managers to fill critical roles during intense growth periods.
Rounding out the new team is Andrew Bryson, who will support the operations and communications department of Creative Alignments as in-house facilitator and planner based in the Colorado division.
"With Eric, Kat and Andrew on board, we as an organization are even better prepared to support the growth of both our Colorado and Texas divisions," said Peggy Shell, CEO and Founder of Creative Alignments. "Not only does this strengthen our core model as a client aligned partnership, but also brings additional diverse and culture-centric skills to our growing company."
Founded in 2010, Creative Alignments is disrupting the $13 billion dollar archaic recruiting industry with a time-based, client-aligned model which aligns its companies with key talent in a cost effective and transformative manner.
For more information, please visit www.creativealignments.com or call 888.502.8944.
About Creative Alignments
Creative Alignments (CA) is a disruptor in the recruiting space, using a time-based, cost effective model that creates a flexible talent partnership with our clients. As opposed to traditional percentage-of-salary recruiting firms who are costly and candidate-focused, CA aligns with client companies to tap into great talent while saving money with our transformative, pay-by-the-hour process. Our sophisticated senior team recruits across all functions in the technology, food & consumer products, professional/general services & manufacturing industries. One size, traditional recruiting does not fit all. Reinvent your recruiting by contacting Creative Alignments at www.creativealignments.com or call 888-502-8944 to learn more.
Twitter: @CARecruiting