It's Official - We're Distracting Texas Recruiting, Too.
Creative Alignments Launches Austin Office, the Company's First Out of Colorado Market.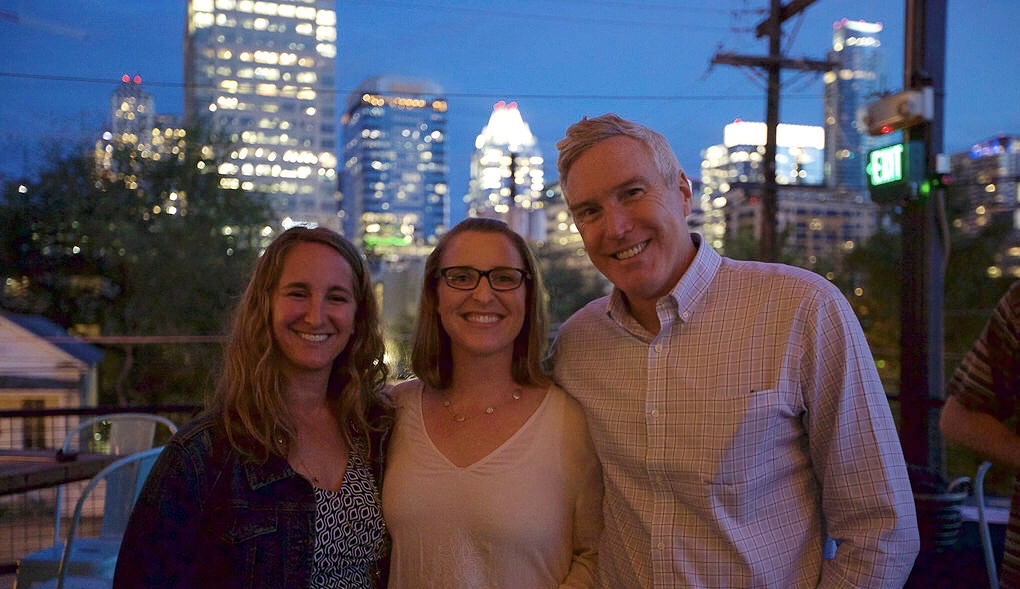 November 14, 2016
Creative Alignments is proud to announce that we have expanded into Austin —  our first location outside Colorado getting a taste of our disruptive recruiting model of recruiting. Austin's vibrant market is similar to our Boulder/Denver roots with its electric community of growing businesses seeking great talent. Our expansion into this new frontier, reported here,  is a way to expand our stamp of change on the outdated, archaic recruiting industry. Our time-based model is a terrific fit for the technology industry growth in Austin. 
Our launch event took place on November 3rd at the Rattle Inn, featuring a generous view of the Austin skyline, and a custom cocktail called "The Team Builder." Here is a photo of our founders Peggy Shell, Chuck McCoy, and Katie Daiker celebrating on the Rattle rooftop their launch into Austin.
A variety of tech and other influencers were on hand to celebrate the launch, including folks from HID Global, Tether, ThrillBox, Statesman Media, and CLEAResults. We're excited to build relationships with companies and organizations in Central Texas, including the Austin Technology Council, the Austin Chamber of Commerce, Austin Tech Alliance, and Women@Tech.
Howdy, Austin – thanks for the big time welcome.