Assign a Hypothetical Project
It Gets their Juices Flowing
October 21, 2015
"Front–end development involves subjectivity — design, user interaction, user experience, etc. Therefore, be sure to ask candidates to share their portfolios and probe into what they specifically contributed to each sample. Then if you're still on the fence, assign a hypothetical project to create a compelling and effective front–end application.
It should go without saying that this project should be unrelated to your actual work projects. No candidates want to feel like you are asking them to solve your actual work problems for free. A nice touch is to offer to pay the candidates for their time." – Peggy Shell, CEO and Founder of Creative Alignments
See what 10 other entrepreneurs had to say here.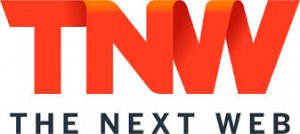 About Creative Alignments
Creative Alignments was founded in 2010 and delivers an inspired approach to recruiting. Unlike traditional contingency recruiting, they take no commission and no percentage of salaries. Whether a company is targeting a key strategic hire or dramatically expanding their team, Creative Alignments' hourly billing model and on-demand approach respond to their client's evolving needs.
To learn more about Creative Alignments and schedule an exploratory call, contact:
Nicole Magabo, Marketing & Recruiting Coordinator
4760 Walnut St, Suite 106
(303) 835 9066 ext. 122
nicole.magabo@creativealignments.com